12/9/21 update: We did it! As of this morning, we have surpassed our $85,000 goal, raising $87,179 for VEAP participants! Thank you so much to everyone who made a gift as part of this special campaign. You're having a huge impact on the lives of many people and we appreciate you.
Volunteers and friends, it's that time of year again! After taking a pause in 2020, VEAP's Operations Director, Shari DeBlieck, and her husband and VEAP volunteer, Kent DeBlieck, are kicking off their special family giving challenge. Join us December 7 at 9 a.m. through December 9 at 9 a.m. for this 48-hour fundraising challenge, The DeBlieck Family Challenge!
Alongside a pair of their friends, the DeBliecks are launching the campaign with a generous gift of $2,021 (to celebrate 2021!) and their anonymous pals are pitching in another $1,000. Thank you! This year we are aiming to raise a total of $85,000 during a 48-hour period—that's enough money to provide food to 2,833 people for an entire month.
We're pleased to share that thanks to a generous match from the Charlson Foundation, all donations received for this campaign up to $30,000 will be doubled!
"I am so pleased to share that my family's annual volunteer fundraising challenge, the DeBlieck Family Challenge, is back! My husband and VEAP volunteer Kent and I kicked off this special campaign five years ago as a way to give back to the organization we both love… We so appreciate your support in making sure VEAP remains a vital community resource!"

-Shari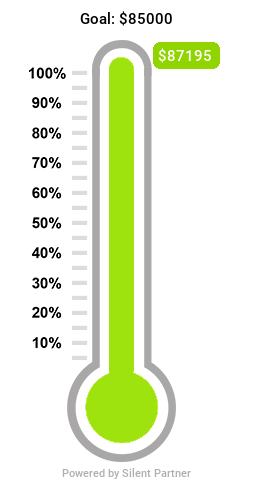 We know our goal is ambitious this year which is why we need your support more than ever. Will you join us with a year-end gift to make it happen?
Giving opens December 7 at 9 a.m. through December 9 at 9 a.m. Please designate in the "notes" section that your gift is for this volunteer challenge or simply write "DFC". We appreciate your support! Be sure to bookmark this page as we track our progress!
Thermometer last updated 12/9/21 at 1:00 p.m.